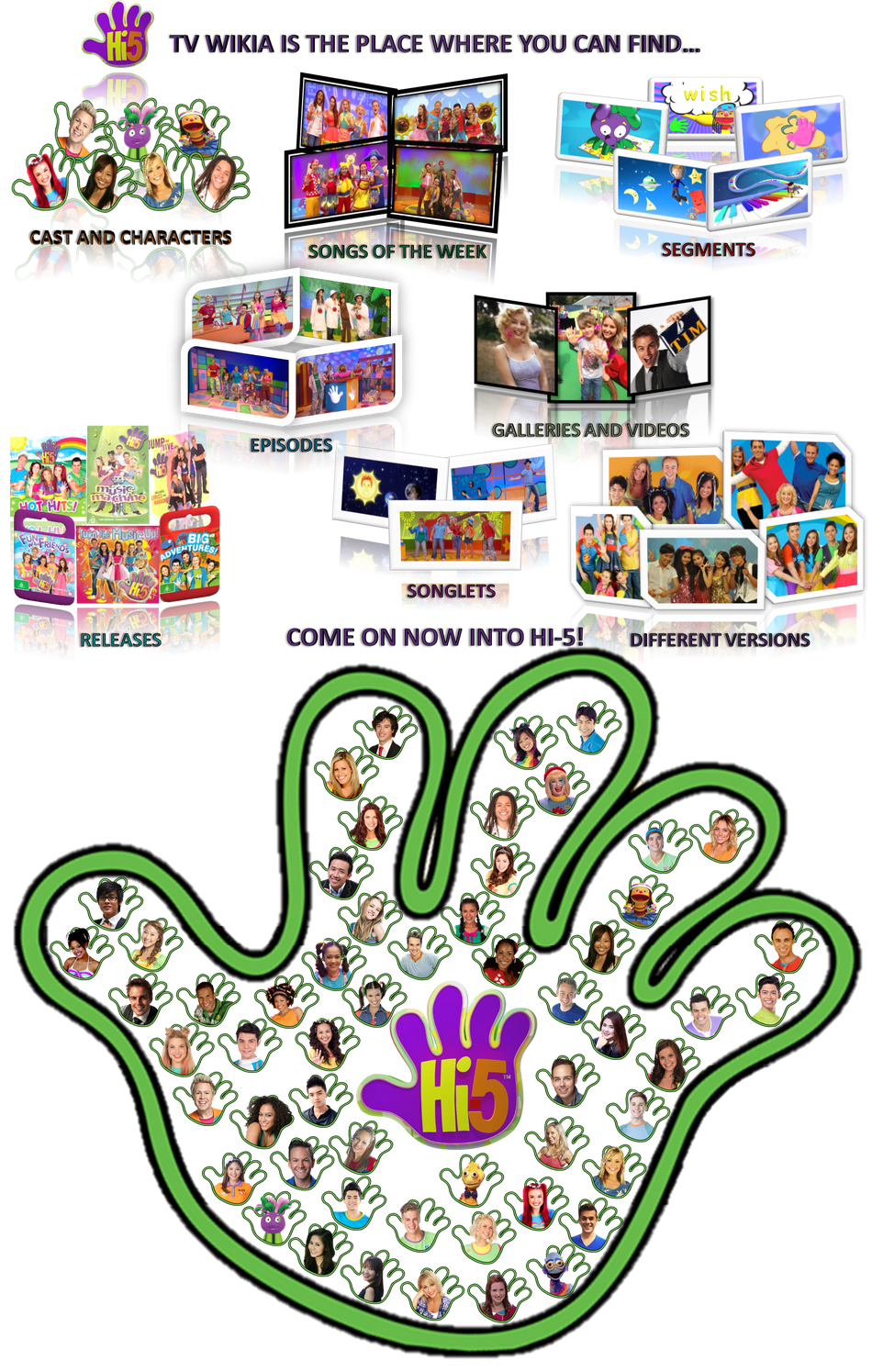 Welcome to Hi-5 TV Wikia. The Hi-5 is a children's TV program, presented by five youths who sing, dance, teach to make different sounds and tell stories. Hi-5 TV Wiki is an encyclopedia that stores information, pictures, videos and pages only the existing franchise to 15 years. The Hi-5 TV has 1,502 articles with currently editing, and 13,663 files, but there are still many to fully complete. So you too can start to contribute on this wikia! You may need to have a user account.
New pages | All Pages | Categories | Videos | Forum | Wiki Activity | Recent Images
© Hi-5. All Rights Reserved
Community content is available under
CC-BY-SA
unless otherwise noted.